Department Scholarships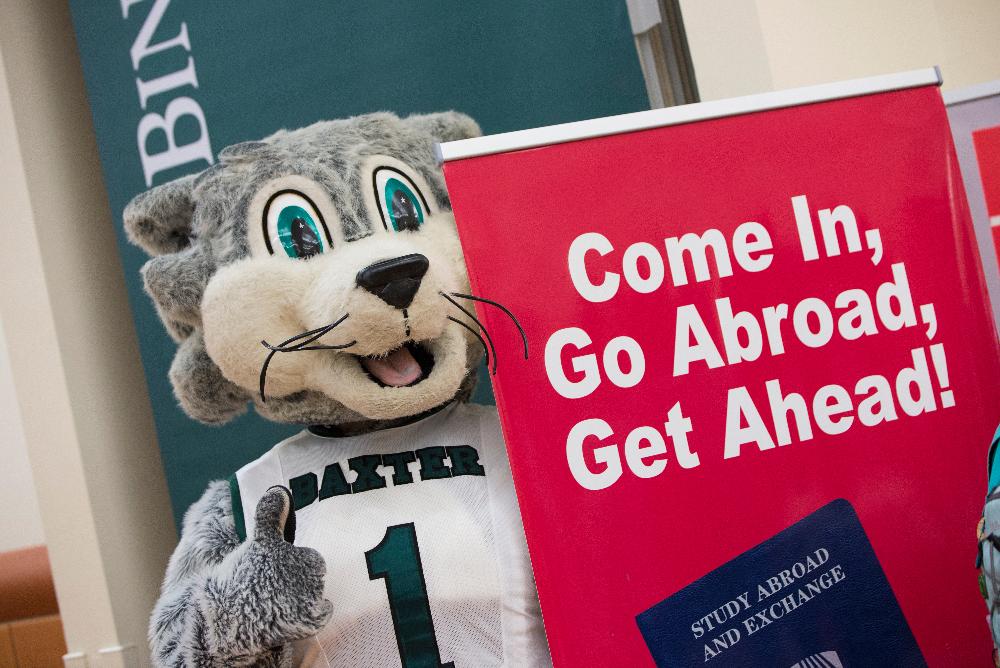 Note for 2021-2022
It is strongly recommended that you review the IEGI COVID-19 FAQ page for information related to COVID-19 and its impact on education abroad programs. Contact IEGI with any questions.

If you are still considering participating in a non-SUNY program for Summer/Fall 2021, you will want to be in close contact with your academic advisor about earning transfer credit and with the administering campus about any updates to whether the program will indeed run. It is highly important that students planning to participate in a non-Binghamton program complete Binghamton's online application related to their program.
Department Scholarships:
Check with your academic department(s) to find out if they offer any scholarships for education abroad.
Some department scholarships that are generally offered are listed below. Please note funding may not be available in every cycle.
The Bloom Family Summer Internship in Genocide and Mass Atrocity Prevention
Are you interested in pursuing an international internship this summer related to Genocide and Mass Atrocity Prevention? Would you like to receive up to $7,000 to help cover costs associated with that experience? Apply for the Bloom Family Summer Internship in Genocide and Mass Atrocity Prevention! All currently matriculated Binghamton University undergraduate students who declare a GMAP minor and are in good academic standing are eligible.
Click here for more information.
College of Community and Public Affairs (CCPA) Latin American Partnership Fund
This fund has support available for graduate or undergraduate
Binghamton University students of all academic majors interested in participating in a CCPA-based study abroad program Latin America such as the Peru Service Learning program. Support is also available for CCPA students interested in any Binghamton University education abroad opportunity in Latin America. Applications are considered on a rolling basis.
View the CCPA Scholarships and Funding page
here
.
Fleishman Center for Career and Professional Development
Are you interested in pursuing an unpaid education abroad summer internship but don't know how you can fund it? Check out the Student Affairs Internship Fund administered through the Fleishman Center! Undergraduates with a minimum GPA of 3.0 who are U.S. citizens and have a current FAFSA on on file may receive between $500 and $5000 dollars to help offset internship costs. Visit the Student Affairs Internship Fund webpage from more information on how to apply.
Institute for Asia and Asian Diasporas Scholarship
Provides funding for education abroad programs in Asia, broadly defined. AAAS major/minor not required. Click the IAAD scholarship page
(linked here once available) for more information and to apply.
Romance Languages
The Romance Languages study abroad page, including information on department scholarships can be accessed
here
.
Scholarship for Linguistics Majors
The Linguistics Program is offering six $500 merit based education abroad scholarships per academic year (two in each semester) to qualifying Linguistics majors. Recipient must have at least a 3.0 overall GPA and a 3.25 GPA in Linguistics. Non-SUNY programs may also be eligible. For more information and to apply, visit the Scholarships web page of the Linguistics department web site.
Weigand Scholarship
Students with a major or minor in Binghamton University's German program are encouraged to apply for this scholarship primarily awarded for participation in the Graz (currently unavailable) and Leipzig programs. Visit the department of German and Russian Studies study abroad page for more information.
For more information regarding Binghamton based scholarships and national and external scholarships, please visit the menu at the left or the "Scholarships and Financial Aid" landing page.